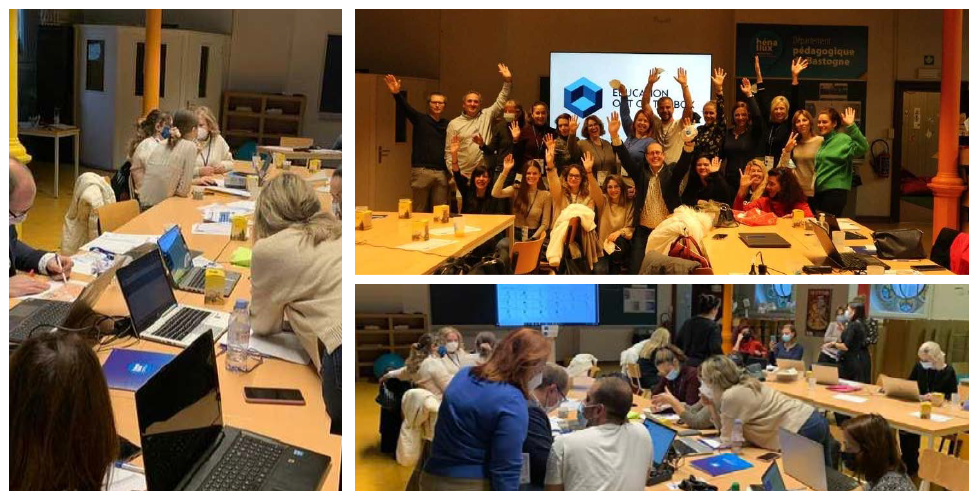 Newsletter November 2021 - More than 30 teachers from 5 European countries joined the 1st European Digital Teacher training sess
BASTOGNE, BELGIUM, hosted the event on 17th - 20th November where teachers had the opportunity to work together and learn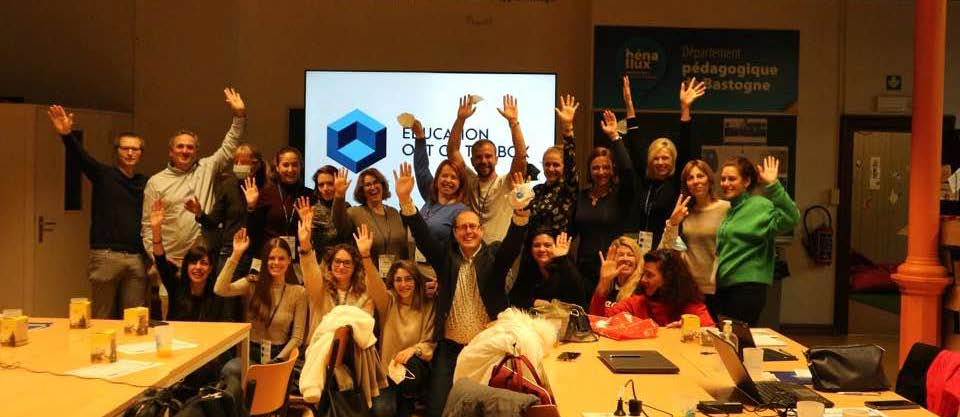 The Out of the Box Erasmus+ project welcomed more than 30 teachers from 5 countries all around Europe at the end of November 2021 for a 3-day course: the 1st European Digital Teacher (EDT) training. The course was held in the University College of Namur-LiègeLuxembourg (HENALLUX), in Bastogne, Belgium. A Higher Education Institution with almost 7000 yearly students offering a complete range of higher education training, as well as masters, several years of specialization and many cycles of continuing education.

Attending teachers had the opportunity to work together, share experiences and be informed on the new learning methodologies and tools for distance, non-formal and outdoor education, in line with the project's goal to promote lifelong learning and upskilling in the sector. During the training course, pre-school and primary teachers had the opportunity to discover how to teach children with dyspraxia. During the course Moodle, the brand-new EOOTB platform and eTwinning, a platform for international projects, were presented. Attendees also learned about coding and teaching with iPAD, ABC Learning Design methodology and other digital tools to stimulate non-formal, informal and cultural learning. The training also included topics on the most important 21st century skills for hybrid education.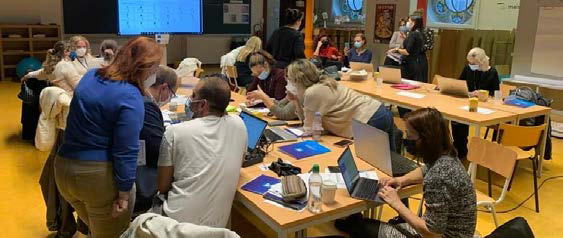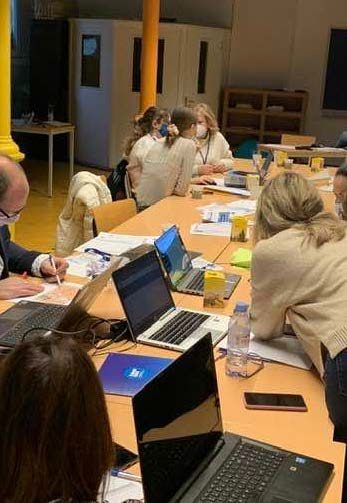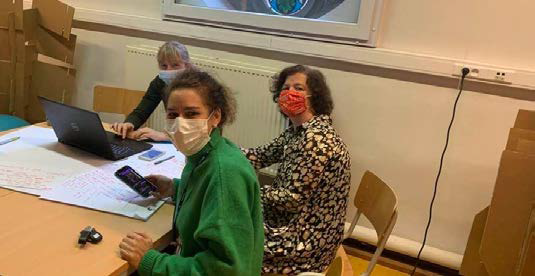 A training for a sense of Community 

Participants covered the whole European spectrum with attendees coming from Luxemburg, Belgium, Greece, Lithuania and Bulgaria. Opinions from participants were overwhelmingly positive: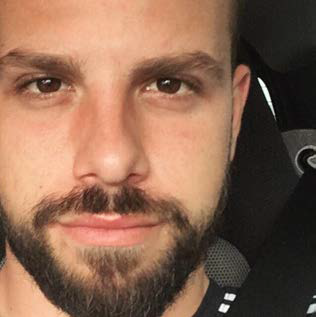 Petros (GR) 

"In addition to meeting other notable colleagues from Europe, I had the opportunity to interact with them on educational issues and attend diversified courses where we got information on new technological means and applications to integrate into the classroom. Today, a few weeks later, I have already applied some of what we have shared, and I intend to continue to incorporate them into my courses. Certainly, I will be happy to share the results of these practices and my new plans through the Education Out of the Box platform."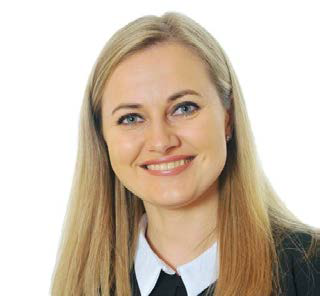 Eglė (LT) 

"I am a young teacher who just recently started working, having the opportunity to participate in training and learn from teachers in European countries was of great value. The training was useful to gain practical knowledge. We learnt about teaching methods and platforms with the opportunity to test them in practice, in detail and clearly."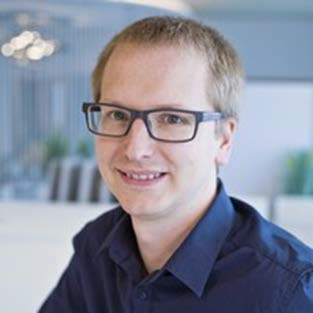 Dany (BE)

"Being a lecturer to future teachers, I am glad that I could meet, in person, a lot of teachers from all around Europe who shared their points of view and best practices. As a member of the hosting group, I am glad of all the positive feedback we got regarding both the training sessions and the outside activities of this LTT in Bastogne, my hometown. Finally, as a father of two young girls, I'm very enthusiastic regarding the effort in all Europe to promote STEM to the young children, especially to young girls. I am glad that it was one of the topics of this LTT and I'm looking forward for the EOOTB to contribute to this promotion of STEM to the youngest."

Do you want to take part? 

Don't miss the 2nd EOOTB training, which will be held in Greece in the Spring of 2022 and give yourself the chance to enjoy the experience!

About Education Out of the Box (EOOTB) 

EOOTB is an Erasmus+ project that aims to develop a synergetic action at international level for the creation of a closer and more positive cooperation between teachers, researching the good balance between digital teaching and digital education, non-formal education and outdoor education. The EOOTB platform collects methods, tools and community practices from around the world offering teachers an overview of the most useful solutions for them to get ready for distance learning.

Join us and share your lesson plans and tools for digital, non-formal & outdoor education at: