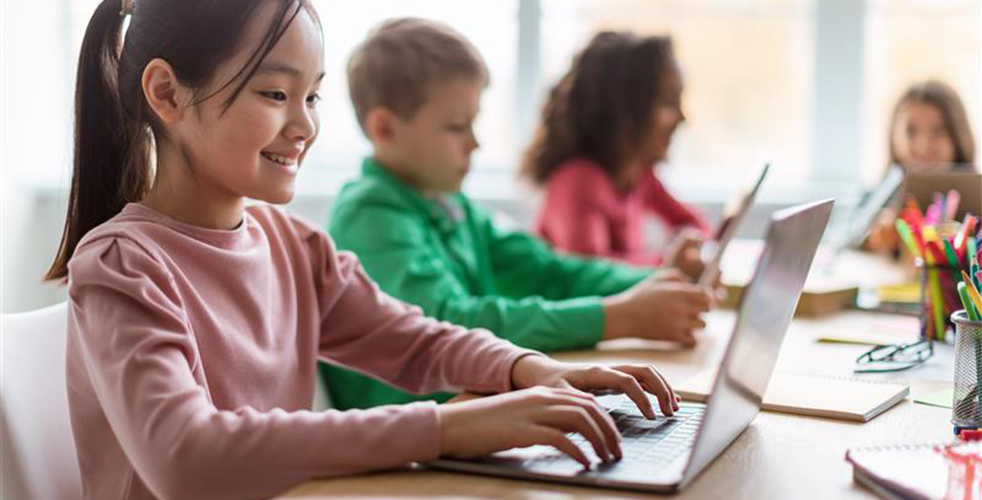 Newsletter January 2022 - ICT (technology) importance for the quality of online and hybrid learning


COMPUTER 

A desktop computer or a laptop is required for hybrid learning. Many modern classrooms can implement hybrid learning with just laptops. 

VIDEO TECHNOLOGY 
Video technology is important for hybrid learning because many modern teaching strategies focus on student-centered learning. Apart of student-centered learning is student collaboration and active learning. If students cannot see each other, they will have a difficult time interacting. Also keep in mind, that hybrid learning is more than just simply recording a video, it is active and synchronous. 
MICROPHONE 
Microphones are another important element for hybrid learning. Many technologies will include a microphone option in their hardware, but sometimes they may not be high quality or pick up a lot of noise. An option to solving this is by purchasing an external microphone. 

COLLABORATIVE SOFTWARE 

Collaborative software is not a physical hardware. But it is something you should highly consider when creating a hybrid learning space. These can be free things like Google Classroom, all the way to advanced systems purchased by your school district.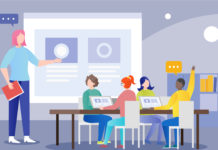 INTERACTIVE WHITEBOARDS is a catchall term for any large-format display that also responds to real-time actions on its surface. Having at least one interactive whiteboard in the physical classroom is a great way for in-class students to share their notes or brainstorming with those who are distanced.
PROJECTORS are commonplace in many classrooms, old or new. They have great functionality and often are affordable for many school districts. 
WIRELESS PRESENTATION DISPLAYS are large-scale displays often used as commercial displays or as a front-of-the-room display in classrooms, boardrooms, and anywhere else they're needed. 
TOUCH MONITORS 

Touch monitors are a great option for students who attend hybrid classes that are more interactive. If your student's physical classroom has an interactive whiteboard, it might be worth it to purchase an external touch monitor for them. 

TABLETS 

Tablets also work well since they are portable and highly functional. However, they are much more limited than a computer, so it may not be ideal to rely heavily on tablets for hybrid learning. However, they do have the option for video and microphone if it is the best option accessible for you. Nonetheless, tablets are a great way to add extra materials or helpful notes for students who may need accommodations. They are great for reading textbooks or notetaking with an external tablet-compatible keyboard. 

SMARTPHONES 

Smartphones are often overlooked due to most teachers seeing them as a distraction rather than a tool. However, smartphones are great for extra materials and educational APPs.

Information prepared according Hybrid Learning: A Complete List of Essential Resources - ViewSonic Library