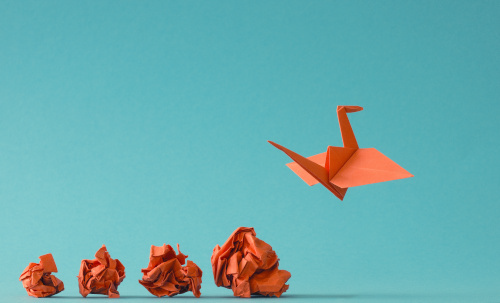 Newsletter February 2023, Innovations for digital learning
Digital innovations for education 2023
AVer Information Inc. USA
, announced the launch of the
A30
, the world's first All-in-One
Camera with AI Audio for the Classroom. The A30 is a multi-functional classroom tool that
enhances the teaching experience by combining a document camera, web camera,
microphone, and speaker. With easy-to-use plug-n-play connectivity, the A30 speaker connects
to computers, IFPs, and monitors to provide clear classroom audio up to 20 feet away.
Beanstack
, an edtech platform that helps schools encourage kids to read through gamification,
demonstrated the importance of engaging readers. Beanstack helps educators and librarians
encourage reading by making it easy to create and promote reading challenges for their
communities. It motivates people to reach reading goals by tracking when, how much, and what
they read. The company has built several tools to do that, including a customizable reading
challenge platform and a mobile app, reading challenge templates, and diverse book
recommendations.
BenQ
, an internationally renowned provider of visual display solutions, delivered a
demonstration of all the features and benefits of its BenQ Boards. Teachers from Citrus County
Schools highlighted the ease of use and intuitiveness of the BenQ Board smart boards. BenQ
also highlighted its family of BlueCore laser education projectors and InstaShow WDC20E
education wireless presentation system (WPS).
ClassVR/
Avantis World
ensured that educators know that everyone can come
to
Eduverse.com
. Eduverse.com is a revolutionary online learning environment providing a safe
and secure 'metaverse' for K-12 schools. Eduverse allows teachers and students to harness the
power of the metaverse and explore immersive virtual worlds in a safe and inclusive
environment. Eduverse offers a new way to learn, enabling students to collaborate in engaging
virtual spaces where the impossible becomes a reality.
The
Cook Center for Human Connection
facilitated discussions about the importance of
student mental health awareness and youth suicide prevention–and the critical role parents play
in these efforts. The organization partners with
ParentGuidance.org
, which offers education and
therapeutic support to empower and give parents hope as they support their child's mental
health. The mission of the Cook Center for Human Connection is to bring together the best
organizations, programs and products to prevent suicide, provide mental health support, and
enhance human connections essential for people to thrive.
FEV Tutor
explored what it means to truly engage students and make virtual tutoring equitable.
To counter ongoing unfinished learning, many districts are seeking evidence-based
interventions such as high-impact tutoring programs. But what is high-impact tutoring and how
can administrators find the right program for their district and schools? Lisa Wills, executive
director of curriculum and instruction for
Ector County Independent School District
(ISD) in
Odessa, Texas, answered these questions and more in a 45-minute session at FETC. In her 34
years with Ector County, Wills has worked in all areas of education, from
classroom teacher, curriculum specialist, assistant principal, principal, and director of literacy to
executive director of curriculum and instruction. In her current role, she works directly with the
district's online tutoring programs, including
FEV Tutor
, to accelerate learning for students.
FTW Robotics
displayed its drone technology in booth #518 that is currently in 1K schools
throughout the United States. For The Win Robotics focuses on fostering critical thinking and
lifelong curiosity through the power of experiential STEM and computer science education
through drone technology. FTW reaches more than 1,000 schools across the United States with
its drone-centered STEM and computer science programming that is available for every
education setting — from K-12 classrooms to college campuses, afterschool programs to
summer camps.
Impero
showcased
Impero Wellbeing
, a holistic view of student safety and wellbeing that
provides cloud-based keyword detection tools to capture, record, and identify early warning
signs of harmful online behavior. Combined with Impero Backdrop's free digital safeguarding
tools, Impero Wellbeing allows schools to manage and record student concerns in online and
offline environments from a single, safe, and secure interface.
Intelitek's
learning solutions have provided learners across the globe with the competencies
needed for in-demand careers in production. Driven by its pedagogic commitment to students'
career readiness and lifelong learning skills, the company develops state-of-the-art tools and
technologies for engineering, manufacturing, automation, and robotics technologies. These
technologies, along with Intelitek's programs, empower instructors and inspire students to
pursue careers in cutting-edge businesses. The emergence of new industrial technologies has
caused such rapid changes in manufacturing that employers are in constant need of workers
who are technically advanced, process savvy, and natural problem solvers. To help develop this
workforce, Intelitek, a worldwide CTE leader, has released
SmartCIM
4.0, a modular training
environment featuring industrial working components for computer-integrated manufacturing
education.
Kajeet
introduced Kajeet Private Wireless, its next-gen, cloud-based, private 5G and LTE
platform delivering fast, secure, and reliable broadband connectivity for students in remote
areas and communities underserved by public wireless options.
KinderLab Robotics'
KIBO connects the arts with computer science – without the need for
screen time. With KIBO, educators bring lesson plans to life, while kids use their own creativity
and self-expression to bring KIBO to life. They investigate their world, trade and share
discoveries, develop their computational thinking and STEAM skills, solve problems, and so
much more.
Learning.com
, a provider of digital skills and computer science curriculum, has acquired
Codesters, an online platform and coding curriculum. The purchase bolsters Learning.com's
position as a provider of comprehensive digital literacy and computer science curriculum for K12 schools. "Across the country, there's a growing movement to provide computer science
education to every student, in every school, at every grade level," said Learning.com CEO Keith
Oelrich. "Our strategic acquisition of Codesters accelerates Learning.com's
expanding presence in the K-12 computer science market."
Lenovo announced
new hardware, software and services solutions designed to inspire and
enable learning anywhere. The latest Lenovo Education portfolio includes new laptops, running
Windows 11 or ChromeOS, built to help students and teachers embrace next-level hybrid
learning. The latest enhancements to the Lenovo VR Classroom solutions create an
immersive educational experience through engaging visuals, meaningful content, and
explanatory audio that sparks a connection with each student. Lenovo also introduced a new
collaborative feature for its LanSchool Air classroom management solution. Co-teaching
allows teachers to share their classes with other educators such as paraprofessionals, student
teachers, counsellors, and school administrators to provide more cohesive lessons.
Leo,
Tutor.com's soon-to-come new academic support platform, is purpose-built from the
ground up by learning experts, teachers, and web developers in collaboration with K-12 and
higher-ed leaders. It is designed to meet online learning needs in K-12 and higher-ed schools,
from scheduling, management, and delivery of academic services to a virtual classroom
experience that inspires students and drives learning outcomes.
LG Business Solutions
spotlighted a full range of education-focused solutions, headlined by
the new LG CreateBoard (model TR3DK), a purpose-built solution to address a variety of needs
for in-person, remote and blended learning. LG also unveiled its expanded training programs
through the LG Academy, with a new course set to launch specifically for LG CreateBoard line
in the first quarter. The CreateBoard course will be followed by additional comprehensive
training resources released in coordination with a third-party provider.
Linewize
announced that Qustodio, its new parental control app, is now available for all School
Manager and Classwize customers. As part of Linewize's broader Community platform,
Qustodio extends visibility, reporting and controls to parents and guardians into how their
children are using school-issued devices, both at school and at home. Qustodio provides
parents with access to a variety of tools and resources, including a CIPA-compliant content filter
enabled for school-issued devices at home, ongoing visibility and insights into their child's
online activity and device usage, and expert advice and guidance from digital safety experts.
Malwarebytes
, a global leader in real-time cyber protection, today announced the upcoming
Malwarebytes Mobile Security for Business, extending its award-winning endpoint protection
capabilities to professional mobile devices. From corporate organizations to educational
institutions, the increasing number of connected mobile devices introduces security risks to
users and networks. Over two-fifths (42 percent) of SMBs who said that their organization had
experienced a mobile-related compromise in 2021 said that the effects were major—the other
half said that the repercussions were lasting.
Navigate360
, provider of holistic safety and wellness solutions, demonstrated its model that
spans the full spectrum of safety, including threat detection and prevention, mental health and
wellness, and safety management and preparedness – backed by research and developed by
industry experts.
OverDrive Education
announced that the
Sora student reading app
is piloting
a new Sora Extra that connects students to interactive reading resources
from
TeachingBooks.net
. This new feature provides easy access to engaging learning
materials that can deepen conversations about favorite books among students, educators, and
families.
ParentSquare
, developer of a unified school-home engagement platform for K-12, has
acquired Gabbart Communications, a website and content management system (CMS)
business. With the acquisition, ParentSquare provides K-12 schools and districts with expanded
offerings to elevate family and community engagement experiences, including the
ParentSquare platform's new integrated school website module, Smart Sites. With the
integration of Gabbart Communications' school website tool, the ParentSquare platform now
offers Smart Sites, a new module that enables educators to publish posts and alerts directly to
website pages and social media channels from ParentSquare. Smart Sites users can add
information to ParentSquare and have the module automatically furnish the new information on
their website and in social media posts and messages to families and community members,
ensuring content consistency.
Presence
, provider of online therapy solutions for children with diverse needs, demonstrated
how Kanga, its all-in-one therapy platform, helps schools, districts, independent practitioners,
and agencies reimagine the work of their clinicians. With Kanga, clinicians have access to
award-winning technology to provide engaging, best-in-class, and personalized therapy to each
student, either onsite or remotely. Presence believes that technology should enhance, not
replace, the human connections between educators and students. Built by clinicians, for
clinicians, its therapy platform is designed with this vision in mind. With features like a
collaborative workspace, customizable games and activities, and digital tools for
documentation, it is built to enhance the therapy experience.
Project10Million
, from T-Mobile, is an initiative aimed at delivering internet connectivity to
millions of underserved student households at no cost. Partnering with school districts across
the country, the program offers free high-speed data and free mobile hotspots–and access to
at-cost laptops and tablets.
Promethean
showcased its new ActivPanel 9 with ActivSync and the Symphony Classroom
digital assistant by Merlyn Mind. Promethean's latest
ActivPanel
powered by the company's
patented ActivSync technology responds to an evolving educational environment by breaking
down barriers between devices, enabling increased connectivity and collaboration, and
supporting hybrid and in-classroom learning. Promethean also highlighted Symphony
Classroom with
Merlyn
, a complete education technology solution from Merlyn Mind that
includes an AI hub, software platform, and remote control. This unique AI-powered digital
assistant enables teachers to use voice commands or a remote to control their devices,
browsers, apps, and more.
Propello
announced its launch, offering a way to empower all schools with access to high-quality instructional tools, curricula, and teacher support. As educators face the looming
challenge of closing learning gaps that grew during the pandemic, the Propello platform helps
school districts provide teachers with the comprehensive curriculum, scaffolding,
and insights they need to support wide-ranging student needs.
Qualcomm
discussed with attendees how educators can and should embrace AI–and what
platforms like ChatGPT mean for education. Thought leaders also chatted about why school
districts like
LAUSD are partnering with Qualcomm
to shift to LTE-ready laptops for its students
versus solely Wi-Fi-based laptops and hotspot solutions. The importance of enhanced
cybersecurity for schools as the FCC considers modifications to the E-rate program also
emerged as a must-know.
Reading Horizons
shared how its education customers are using its solutions to target
pandemic-related learning gaps and reading deficits at all grade levels. The company is
committed to partnering with educators to eradicate illiteracy, and in November it launched
the
Science of Reading Collective
, a free, online community designed to help teachers
confidently and effectively implement the science of reading.
Samsung Electronics America, Inc.
provided a first look at the new Samsung Education
Community Platform. The free-to-join platform will offer educators an online discussion forum,
access to peer and expert coaching, and free, self-paced professional development courses,
enabling them to develop new strategies for leveraging technology that can enhance classroom
engagement and learning outcomes for all students.
Savvas Learning Company
showcased its newly enhanced
Savvas Realize
learning
management system (LMS) and other new PreK-12 learning solutions. Savvas Realize was
updated for this school year with enhancements that deliver greater simplicity, shareability, and
seamless interoperability with more than two dozen major edtech tools that school districts use
most. The platform recently won the
2022 Supes' Choice Award
for best LMS from the Institute
for Education Innovation. New Savvas products highlighted at FETC include: Savvas Now
Literacy, a K-5 supplemental digital resource library;
Savvas Essentials: Foundational Reading
,
a K-2 supplemental program aligned to the Science of Reading that targets key foundational
skills;
Magruder's American Government Interactive
, the new edition of the premier high school
program, now with continuously updated digital resources complementing a foundational
textbook;
Civics Interactive
, an all-digital civics curriculum for grades 6-12;
and
enVision
Mathematics, the nationally recognized math series for grades K-12 that has been
updated to engage students with even more hands-on, problem-based learning.
SchoolStatus
demonstrated how its solution integrates all student data into a digital student
card so teachers can learn about historical assessments, benchmark data, disciplinary issues.
SchoolStatus helps Accountability Directors visualize benchmark and state data in one platform,
and often in one report.
StickTogether
showed attendees how its inclusive activity helps students relax, be
themselves, connect with others, and be part of creating something special. Students can
create colorful Pixel Art with a free tool, download a coded worksheet, and use stickers to bring
their vision to life. Sticker poster kits begin as a mystery and become more clear as everyone
works together. StickTogether's Virtual Stickerboards accommodate a handful–or hundreds–of
participants as they work together on their own devices or an interactive
whiteboard (for free) to create an image together.
Spectrum Enterprise
educated attendees about recent federal legislation that includes funding
for K-12 schools and districts to support connectivity. Spectrum has eligible solutions that
support long-term technology plans–no matter where learning takes place.
TutorMe
partners with schools and districts to provide 24/7 online tutoring that increases
equitable access to personalized learning, supports teachers, and addresses learning loss.
Researchers and assessment experts have said catching students up academically from the
pandemic will be a multi-year effort that lives well into 2023 and beyond. Tutoring is an
intervention strategy many schools are implementing in response, and TutorMe discussed the
demand for evidence supporting online tutoring as an effective instructional intervention.
VEX Robotics
demonstrated its VEX GO and VEX 123 solutions.
VEX GO
is an affordable
construction system that teaches the fundamentals of STEM through fun, hands-on activities
that help young students perceive coding and engineering in a fun and positive way.
VEX 123
is
a programmable robot that teaches real programming without a computer through the use of the
VEX Coder and physical cards.
Wacom
spread awareness about the importance of using industry-standard equipment in CTE
programs. Making connections from K-12 to higher ed and industry is critical for students, and
when students are exposed early to the tools and skills they'll rely on in their careers, they'll
enter education programs and the workforce at an advantage.
zSpace
, a Silicon Valley education company, announced the expansion of math software
offerings to include a new application, Martian Math, and an update to the Let's Cook
application on its augmented/virtual reality (AR/VR) laptop, Inspire. The zSpace Inspire is an
AR/VR laptop that does not require a head-mounted display or 3D glasses. A broad range of
STEM and Career and Technical Education applications is available on the Inspire, as well as
applications for esports, modeling, and simulation. Learning these skills with the power of
augmented and virtual reality from the zSpace Inspire brings education to life, allowing students
to better understand hard-to-visualize concepts and practice navigating situations that would be
difficult, impossible, counterproductive, or expensive in the real world.
35 edtech innovations we saw at FETC 2023
Courses for innovative teaching





More information about outdoor education, game-based learning and design thinking method you can find on the platform www.education-outofthebox.eu